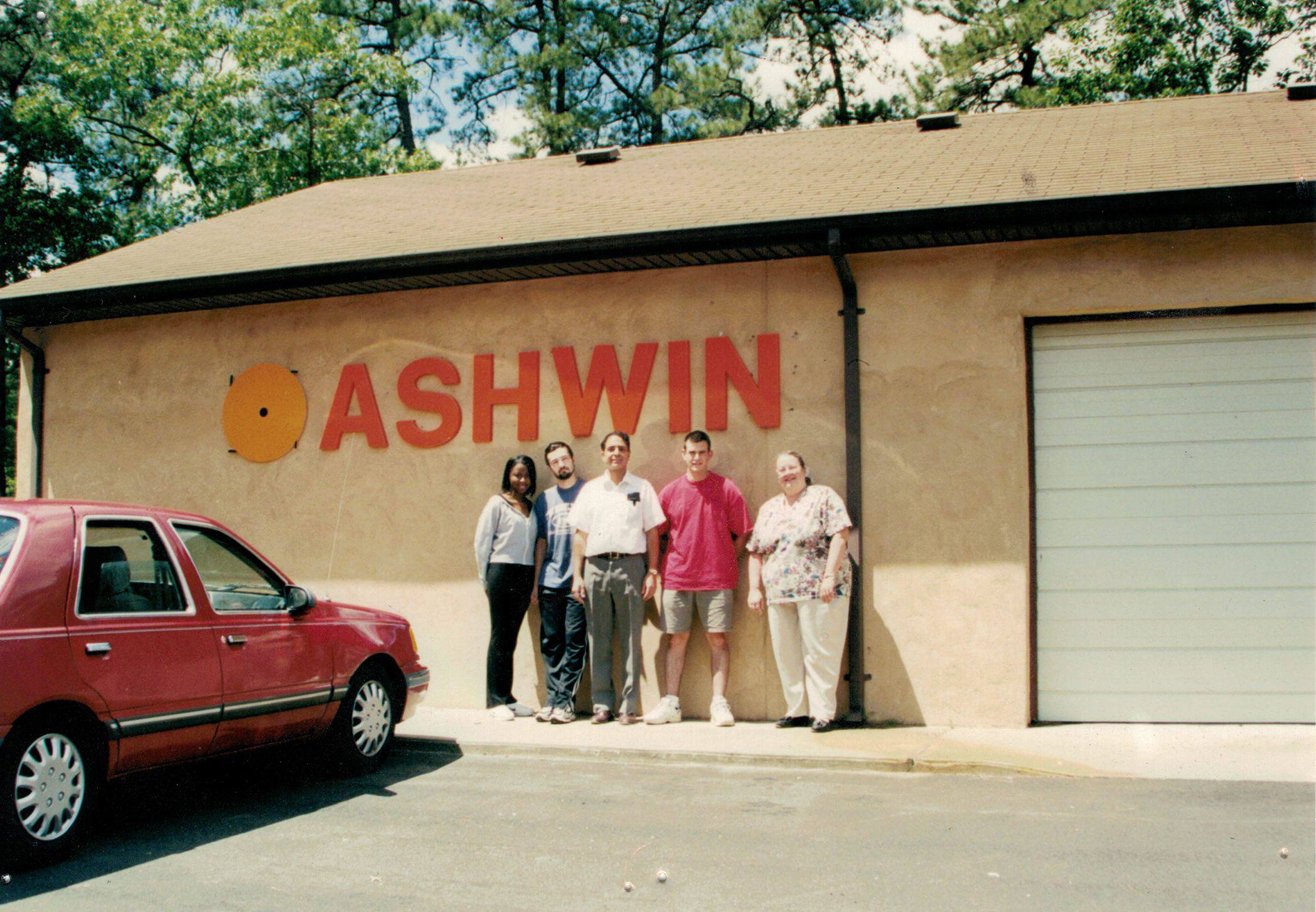 The Rich History of AshChromics
OUR STORY
The History of AshChromics
Click on a year to explore our history
OUR BEGINNINGS
Parent Company Ashwin-Ushas Founded
AshChromics's humble journey began in 1992, when the founder, Dr. Prasanna Chandrasekhar, set up Ashwin-Ushas Corp. He submitted his first research proposal to the Naval Facilities Engineering Command in the spring of 1993. He collaborated with his mother, learning from her years of scientific expertise, to write the proposal and it immediately received funding. Every pair of FADES® Eyewear is backed by 25 years of research experience. AshChromics delivers products that are rugged, easy-to-use, and phenomenally functional.
1/7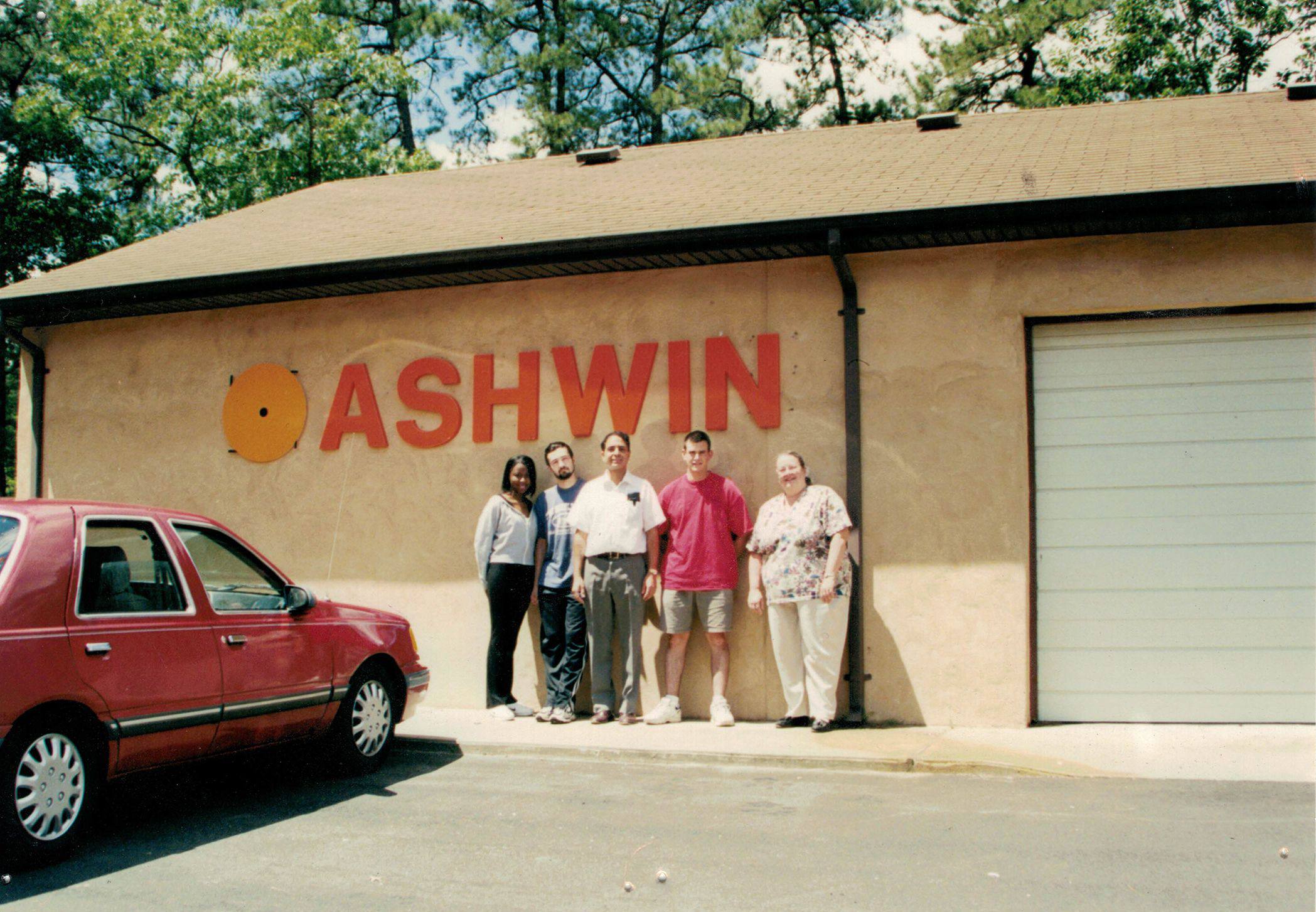 Laying the Foundation
Ashwin-Ushas' first patents were issued for an "electrochromic display device". They now hold over twenty-five patents for the proprietary technology.

They've had contributions from all ages to this technology!
2/7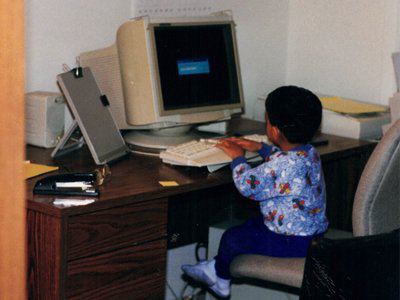 Ashwin-Ushas and NASA
The development of this cutting-edge technology garnered the attention of NASA. Ashwin-Ushas were then contracted to develop electrochromic technology for thermal regulation on microsatellites as part of their heating and cooling systems. AshChromics also began research into adaptive infrared camouflage.
3/7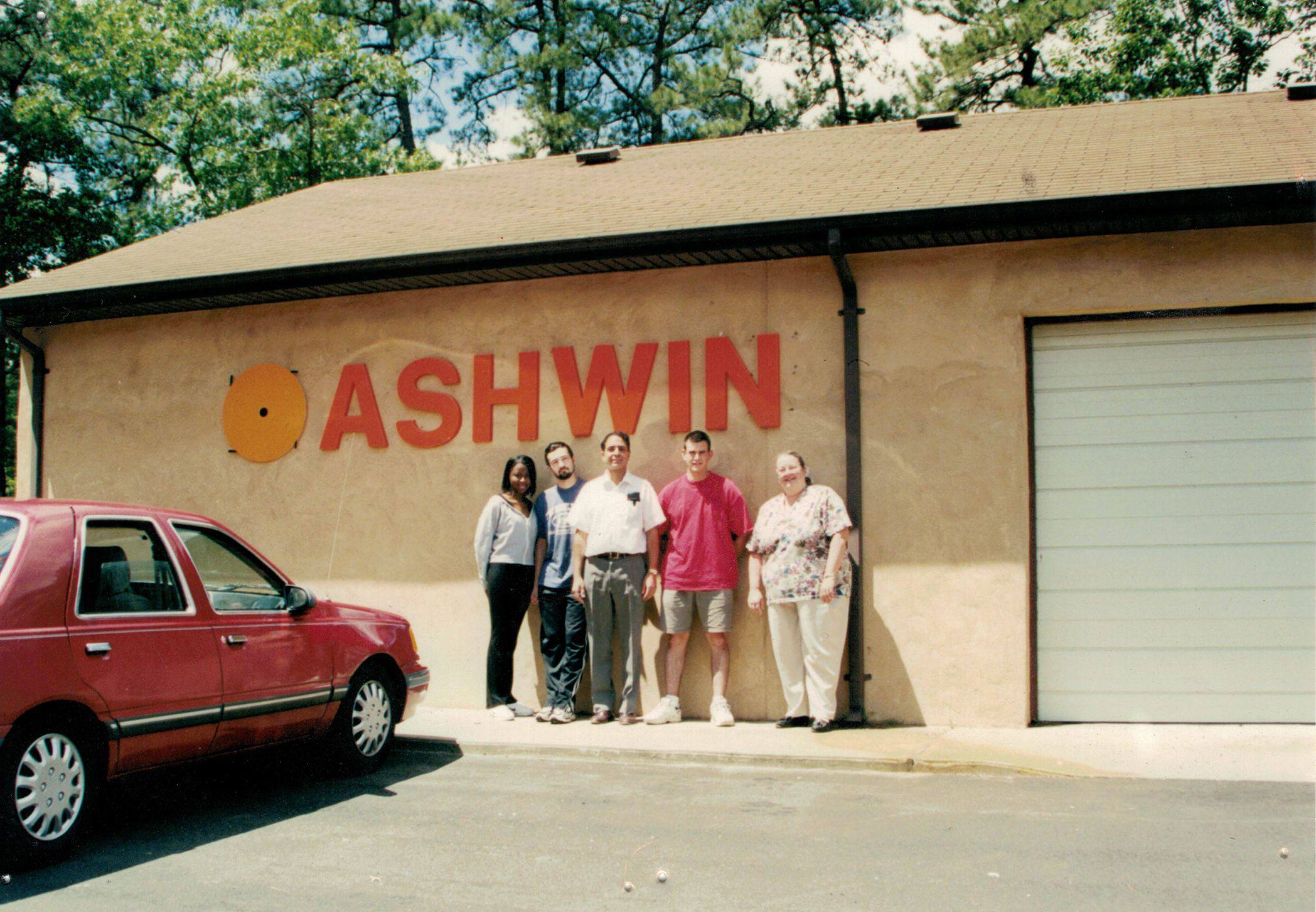 The Beginning of FADES® Tech
After various research grants from the United States government, Ashwin-Ushas began to focus on electrochromic applications for consumer products. This experimentation is what eventually led to the revolutionary dual polymer design.
4/7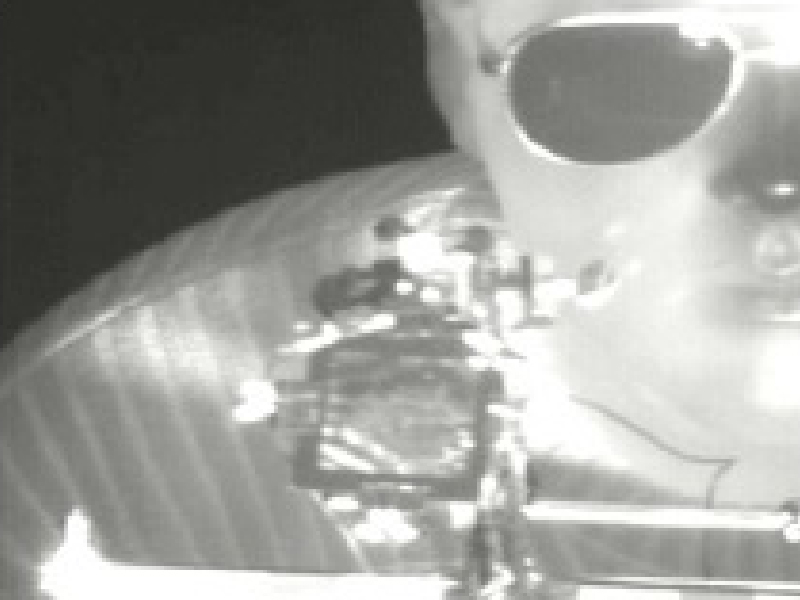 The First FADES® Sunglasses
FADES® sunglasses began as a research project designed to help people with ARMD (Age Related Macular Degeneration). The company's electrochromic expertise allowed them to craft glasses that would respond quickly to light, but also wouldn't stay dark so long that it would potentially disorient the wearers. These glasses were effectively the first generation of FADES® eyewear.
5/7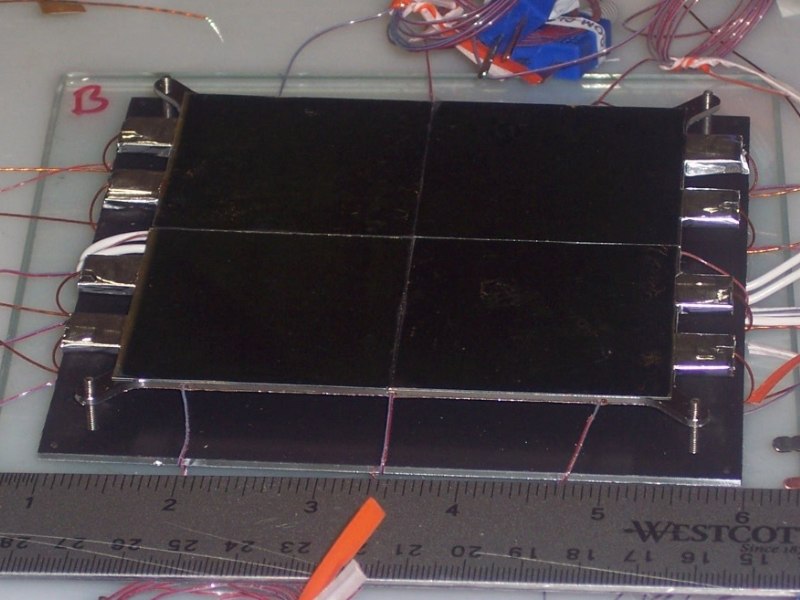 Business is Good
In 2011, Ashwin-Ushas purchased a larger location with access to more resources, enabling them to handle a growing number of incoming research projects.
6/7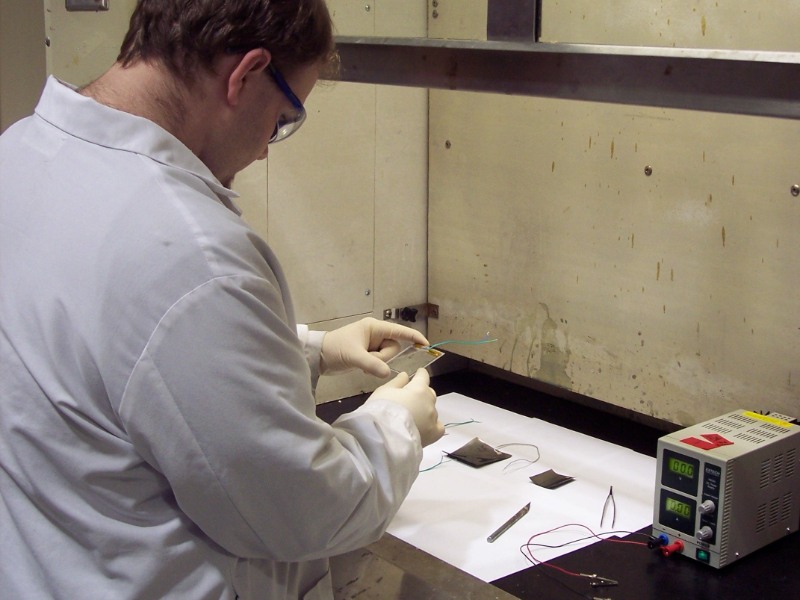 The Start of AshChromics
Ashwin-Ushas saw the importance of electrochromic research and created AshChromics to focus on bringing FADES® auto-darkening sunglasses to consumers. They continue to make their customers a top priority as they research more new and exciting electrochromic technologies that make lives easier.
7/7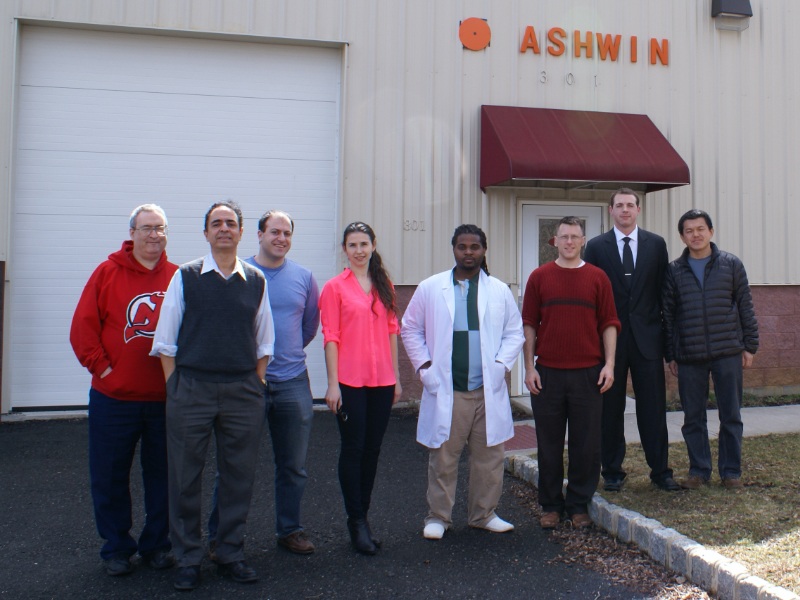 American Made
FADES® technology is made in New Jersey. Each insert and pair of sunglasses is quality tested and guaranteed. Borrowing from Ashwin-Ushas Corporation and their decades of experience with military-grade technology, every piece of FADES® tech is built to last. AshChromics is proud to say they've developed and manufactured these high-tech, adaptive lenses in the United States of America.
About Our Company
AshChromics is a new venture created by the research industry veterans at Ashwin-Ushas Corporation. AshChromics was founded in Marlboro, New Jersey, with the goal of bringing Ashwin-Ushas' electrochromics FADES® technology to the general public. They worked endlessly for over a decade to perfect the technology, funding it both internally and through agencies such as the National Institutes of Health and the Department of Energy.
Their aerospace and military development experience ensures customers that FADES® Eyewear by AshChromics is a tried and tested product, one meant to withstand anything and everything an active lifestyle can throw at it. The patented electrochromic technology is the industry leader in auto-darkening eyewear, offering contrast levels and switching times unparalleled by the competition. For the active individual, there is no better choice to protect your eyes than FADES® by AshChromics.